According to our investigation 193 civilians were shot dead by security forces: Wolde-Michael Meshesha
Also in the news:
Teletafi kinijit splits in two(addis Abeba), ETHIOPIAN AMERICAN AND ETHIOPIAN LAWYERS condemn HUMAN RIGHTS VIOLATIONS in Ethiopia, Lemtmerugn (poem by Tewodros Abebe), Somalia's ICU leader dares Ethiopia to attack, Addis ferengi signing off and more of today's top stories!
EID MUBARAK
To our Ethiopian Muslim Brothers and sisters: ETP wishes you a happy and joyous EID. As was the case in the past: May our land continue to be a shining example of religious harmony for centuries to come.


ETHIOPIAN AMERICAN AND ETHIOPIAN LAWYERS IN THE UNITED STATES CONDEMN THE REGIME OF MELES ZENAWI FOR PERSECUTING ETHIOPIAN LAWYERS AND FOR ITS CONTINUING PRACTICES OF GROSS HUMAN RIGHTS VIOLATIONS

Ethiopian American and Ethiopian lawyers in the United States strongly condemn the regime of Meles Zenawi for its recent unlawful arrest and detention of Ethiopian civil/human rights lawyer Yalemzewd Bekele and others engaged in peaceful exercise of their constitutional rights, and for its continuing practices of gross human rights violations.(More...)

"According to our investigation 193 civilians were shot dead by the security forces":Wolde-Michael Meshesha

NAIROBI, Oct 23, 2006 (AFP) - At least 193 people, triple the official toll, were killed by Ethiopian police during post-election violence last year, according to the ex-vice chair of a parliamentary inquiry into the unrest.

Wolde-Michael Meshesha, a judge who is now hiding in exile after allegedly receiving death threats, said the victims were killed in what amounted to a "massacre" in two explosions of violence after the disputed May 2005 polls.

"Our findings showed that 193 innocent civilians were killed by the security forces, most of them shot by gun, others beaten with stones, sticks or other material," he told AFP at the weekend from an undisclosed location in Europe. (More...)

Lemtmerugn (poem)

By Tewodros Abebe


(More...)

Teletafi kinijit -update (addis ababa)

ETP - There has been a split in the "teletafi" kinijit in Addis Abeba. The Group led by ato Temesgaen Zewde has issued a statement expelling Ato Ayele Chamiso (Vice - president) and his group from the organization. Interestingly enough, the accusation against ato Ato Ayele Chamiso - "trying to make kinijit a "teletafi" pro government party"

Ato Ayele on his part accused Ato Temesgen of operating under the assumption that the imprisoned leaders are the true leaders of Kinijit and that until they are free kinijit will not be a legitimate party.

Addis ferengi signing off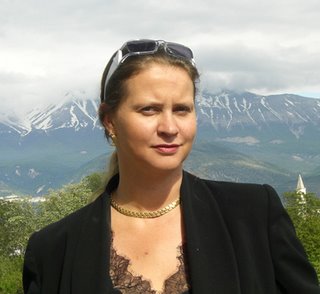 In her post entitled "the most difficult post ever" addis ferengi is announcing her retirement from the Blogesphere. This is sad news. Addis ferengi is responsible for single handedly restoring our confidence in ferengis.

Nathalie, we hope you could be persuaded to change your mind. Even if you stop writing politics, you should still keep your blog and let us know of the day to day events in you and your family's life; for us, it will be as interesting as any post you've made in the past since it is a day in the life of our beloved sister.

From all of us here at ETP,

-also read: Audacity – The "Addis Ferenji" story, APRIL 13, 2006
Today's Top Stories
-
Somalia's ICU leader dares Ethiopia to attack amid fears of regional conflict
-
Sudan expels U.N. envoy for blog
-
Obama Obama Obama: considering a run for the White House in 2008
-
IBM sues Amazon
-
Obedient driver follows orders, crashes car